"This original painting will be up for auction via my Instagram LIVE stream." – Watercolour miniature artist Lorraine Loots based in South Africa posted this a few weeks ago. We had seen numerous artists using their Instagram profiles to sell prints, but an Instagram Live auction was a first for us. Curious, we tuned in and were pleasantly surprised by the bids shooting in one after the other. What started off as a musing led to endlessly scrolling our Explore page to discover different artists using Instagram as a platform to sell original artworks.
This is only one part of the story though, or so we realized after delving into the ways art is uploaded, displayed and consumed on the platform. In the last few years, the platform has completely changed the way art is accessed, particularly visual arts like photography, illustrations, design, fine art, fashion, etc. Giving visual artists the chance to curate their own galleries, Instagram has cut across borders and bureaucracy that clouded the art world for many years. The platform has minimized the distance between art and anyone who wants to experience it. People interested in art, but often scared by the formality of art galleries, are now able to explore art by hopping onto a hashtag to browse artworks from across the globe. Artists are able to connect with each other, engage directly with the potential buyers, and forge meaningful relationships with brands.
Instagram has reorganized the way contemporary art is viewed and collected by creating an open platform where an informal tone underlines discussions, thereby making the conversations between artists and art lovers more honest. It also provides the space to learn and know more about art.
However, the app has also garnered some flack for its censorship. The guidelines state that nudity is not allowed on the app, but what makes it problematic is that a large number of censored images are of females including but not limited to body hair, plus size bodies and nipples. In 2015, artist and poet Rupi Kaur's photograph was repeatedly removed from the app for violation of community standards. The photograph, a part of one of her projects, showed her curled up in bed in a t-shirt and sweatpants that were visibly stained with menstrual blood. This is just one of the many censored posts that seem to impose regulations widely on bodies that don't fit the "norm". What frustrates artists using the platform is that they often don't even know how their post violated the guidelines. However, the hope is that these censorship struggles will be addressed in the application's upcoming updates.
TFM reached out to a few creative professionals including artists, filmmakers, illustrators, curators, photographers, and entrepreneurs to understand how they use Instagram. Read on:
——
Aryan Musleh and Naib Shah
Co-founders and curators of Everyday Afghanistan
Instagram gave rise to a movement of everyday life photography and showed its impact by drawing the attention of half a million people from the very initial days of launch. There are many specific reasons why Instagram is on the top of the most used platforms by public, officials, magazines, and photography communities like us.
Aryan Musleh: The very first reason of using Instagram as the main platform to showcase our photographs is that there is no limit for reaching out for a post. While on Facebook you are supposed to pay for a larger reach, with Instagram we no longer have this problem. Instagram also provides a great opportunity to share the unseen and untold stories of our country with the world, not just with our followers, but also with anyone who is interested in our activities and can access the photos by using a hashtag (like #photojournalism, #photography, #afghanistan, etc.).
Naib Shah: On the other side, both professionals and amateurs can use Instagram at any time. For example, at Everyday Afghanistan, local photographers who only have a mobile phone take most of the photographs we share on our feed. This has really helped us show Afghanistan through the eyes of our people and chronicle everyday societal realities.
——
Kathrin Honesta
Illustrator and graphic designer based in Malaysia
As an artist in this social media era, I can say that Instagram has played an important role in my work. It allows us to directly get in touch with our audiences and in a way, potential clients. Moreover, after being active for a while on Instagram now, I realized that the art community on Instagram is not that big. Usually curators, art magazines, publishers and agents follow artists, and they are all interconnected. So if one of them features your work, it will be easier for you to get discovered, which leads to potential projects.
I've had both clients and media (like Stylist UK magazine) approach me after seeing my work on Instagram. There was a local art shop in Malaysia that was scouting talent to collaborate with, and they had asked artists to use a specific hashtag on Instagram to be a part of this. Just from a simple hashtag, I've been able to build a partnership with them for over a year to create stationery goods, workshops and framed art. I think what's interesting about Instagram is that it opens up new possibilities. It connects the art community in a way that wasn't possible a few years back.
——
Aditya Mehta
Founder of Art&Found, an online platform for artists to showcase and sell their work

Art being a visual medium, Instagram works very well for us in terms of engagement. We get a lot of inquiries from buyers and artists. It also starts a dialogue with our consumers, which I feel is really important today. We love talking to curious consumers. In terms of effectiveness, everyone wants the 'likes' to convert into 'sales'. We've heard about the famous incident involving Christie's global head of contemporary art posting an expensive Basquiat artwork on Instagram just before boarding a flight and getting a few buyers interested in the artwork by the time he landed. A question that turns into a lead which turns into a sale is an ideal scenario.
Having said that, it's something that Instagrammers are catching on to slowly. We're certainly getting there, but Instagram is a great supportive medium to a brand's main channel – the website. We are definitely hoping to make the most of Instagram as a marketing tool this year. Consistency in quality and frequency are important factors to maintain tonality and protect brand identity.
——
Heraa Khan
Contemporary visual artist from Lahore, Pakistan
Though I've been on Instagram for a long time, I have just very recently realized how easy and efficient the platform makes capturing work process and life. It acts like a portfolio and a journal – a visual and verbal record of thoughts. It helps me connect and interact with my audience directly. They get to know me as a person, beyond my art. It's a great marketing platform too. Many artists don't need a website because Instagram galleries provide enough flexibility to curate work.
Instagram has surely connected me to a larger audience. However, I cannot say that it helped me beyond that. I don't think that the opportunities that I have gotten so far have been through Instagram. I've learnt that serious buyers or curators never reach out through Instagram. Nor do I take queries that come through Instagram too seriously. I feel that if someone were serious enough to connect with me, they would make the effort to reach out through my e-mail address provided on my Instagram page.
Art, being a visual medium, Instagram works very well for us in terms of engagement. We get a lot of inquiries from buyers and artists. It also starts a dialogue with our consumers, which I feel is really important today.

— Aditya Mehta
——
Ayesha Kapadia
Also known as KometJuice, visual artist from India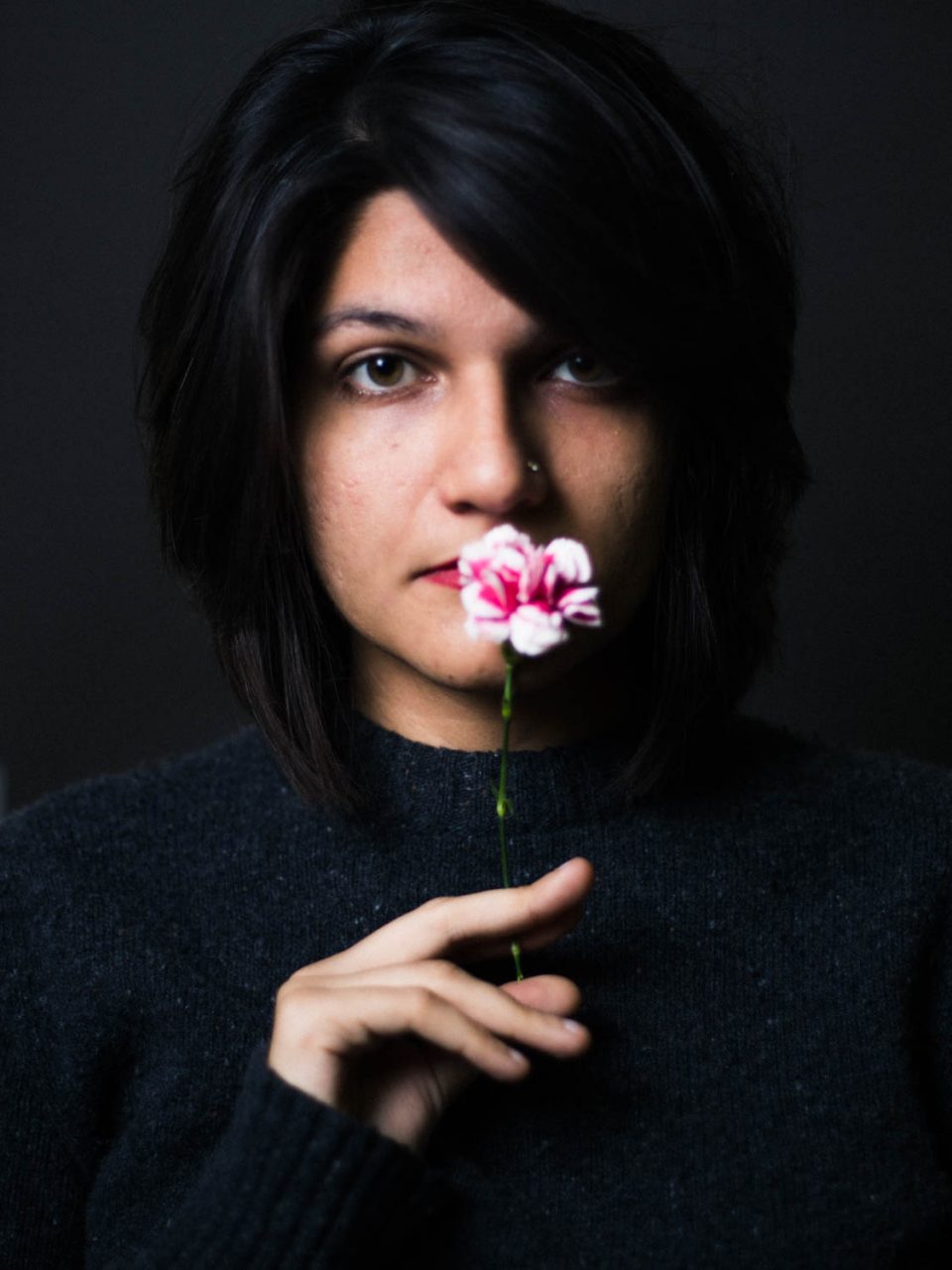 I have always resonated with Andy Warhol's casual approach to art. The whole point of it is to be able to retain as much truth as possible.
Throughout my childhood, every time I saw something interesting or felt deeply emotional feelings, I remember wanting to capture these emotions and sights in a tangible/physical format. Instagram allows me to do just that. I used to write a lot of poetry every time I found myself drowning in tidal waves of diverse feelings. Now I express it through a film/digital artwork on the platform. It really helped me grapple with my sense of self.
I got tired of still images very quickly. There is always so much more to show and the ease of this application allows the subject to remain fresh and true to the moment as opposed to being lost in the process and having the subject evolve during the course of the process. So I started making short films as a way of making sense of my environment and the people I interact with. I feel that through Instagram, I can warp time and and save these memories in little jars to keep going back and opening them for a whiff of time.
As a result of putting out these films, and to my surprise, I got commissioned to make short films for Bombay Perfumery, Verve, SHIFT and a couple of more brands. Before this, I didn't see myself as a filmmaker. I still don't think I'm a filmmaker; it's an alternative medium of art for me.
Instagram has also changed the way we look at art. Nothing beats being in the presence of great work in a curated space/gallery. However, Instagram is an artist's own curated gallery online and it allows more access than a physical gallery. It has made my work accessible to a larger spectrum. And it allows conversation between the artist and the viewer. We are not at the mercy of curators and gallery owners anymore.
——
Gautam Sinha
Founder and creative director of fashion and lifestyle brand Nappa Dori
Instagram has been a major influencer in terms of how the brand speaks to its audience; it's a visual representation of your brand DNA. It's not only about selling the product for us at Nappa Dori. We feel it's the perfect way to engage with our audience who feel strongly about the brand and its design aesthetic. It peels down the layers and makes someone feel the soul of the brand, in terms of who is behind it, people who make the products. It tells a more realistic story as opposed to just highly sterile advertisements. Also, people can interact directly with the brand, see what's new, or even feel the mood at the studio, they feel like they are a part of the brand and its environment. It's very important for a customer to feel an emotional connect with us. It's one on one engagement.
——
Kopal Jaitly
Interior and architecture photographer based in London
I used to be an English Literature lecturer in the UK who developed a passion for photography when I was given an opportunity to teach cinematography at my university. In order to teach, I underwent training in practical photography and videography. Whilst teaching, I started using Instagram quite extensively as many of my students spent a lot of time on this platform and this was one of the ways of connecting with them outside the classroom. I started off by putting my personal/travel photos from different places that I visited including photographs of London (where I stay) and other European countries like Italy, France, etc. and gradually gained a relatively good number of followers in a short period of time. I got a lot of encouragement from my followers and soon after, a social media marketing company contacted me to become an influencer with them. That's when I started taking photography seriously, and considered commercial photography as an alternative profession. I now work for The Plum Guide, a guide for short-term holiday rentals in London, as well as luxury real-estate developers and five star hotels in my beautiful city. My work has been published in The Guardian, City AM and The Caterer.
Apart from my website, Instagram also acts as my work portfolio and a platform where I connect and draw inspiration from other photographers. I follow a lot of interior/architecture photographers and curated accounts for inspiration to draw further ideas regarding lighting, camera angles and interior styling, and being relatively new to the field, that's extremely helpful.
Instagram also provides a great opportunity to share the unseen and untold stories of our country with the world, not just with our followers, but with anyone who is interested in our activities just by using a hashtag.

— Aryan Musleh
——
Dudi Ben Simon
Creative director and advertising professional based in Israel
Since high school, when we studied the history of art, I was fascinated with what can be made by using objects and daily pieces as art, particularly when they are disconnected from their intended use. Working in advertising by day, my ideas are driven towards a goal and my work is done within formats. Through this process I find that there are no limits to the world. And Instagram as a platform provides an entirely new way to access this kind of art. Artists once had to first acquire elite critics and huge collectors before stepping into museums and reaching the masses. But with Instagram as my visual art gallery my fans become critics and collectors, witnessing the creative process in real time.
It peels down the layers and makes someone feel the soul of the brand, in terms of who is behind it, people who make the products. It tells a more realistic story as opposed to just highly sterile advertisements.

— Gautam Sinha

——
Yulia Shur
Photographer and videographer from Tokyo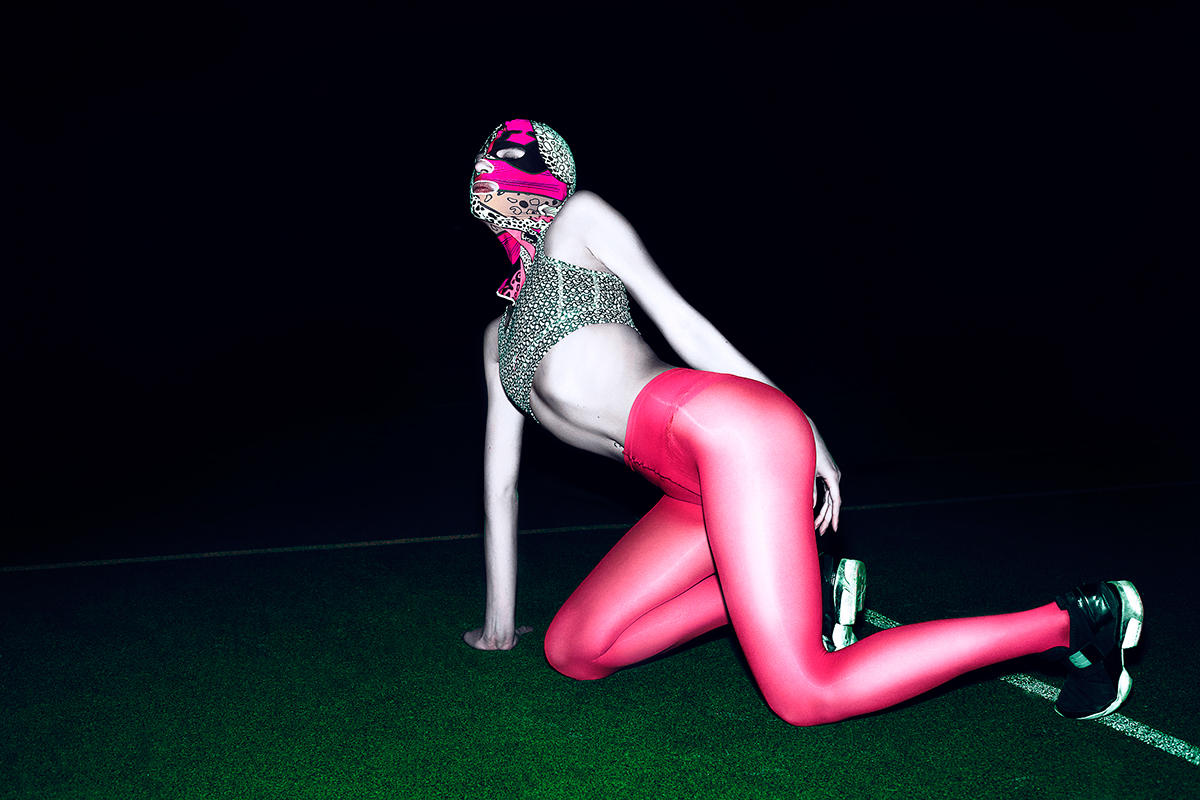 I don't think Instagram helps me in tangible ways because I've never really got job offers through it. However, a lot of people message me complimenting my work and saying that it inspires them. So, in specific ways it helps to keep creating new things as you notice the number of people liking your work.
In my case, it was a necessity. I used to model for a while so my private account was filled with photographs of myself. I used to get 400 likes for a selfie but 80 likes for my photography work. This is when I realized that people never separate the surface from what lies on the inside, or even try accept that there's something more than just the surface.
Instagram is an artist's own curated gallery online and it allows more access than a physical gallery. It has made my work accessible to a larger spectrum. And it allows conversation between the artist and the viewer. We are not at the mercy of curators and gallery owners anymore.

— Ayesha Kapadia
——
Princess Pea
Performance artist from India
The project came about when I chose Instagram as a platform and made use of this new media to disseminate images. It has taken form of a visual diary, an insight into the artistic process. With this, I'm able to reach a wider audience. I combine images with text, which is instructional and in sort of a haiku format.
Here's an excerpt from the latest essay by Mario D'Souza, writer and curator, working with Khoj: 

Performing. Sensing. Being.
Social interaction may be likened to a theater, and people in everyday life to actors on a stage, each playing a plethora of roles. The audience consists of other individuals who observe the role-playing and react to the performances. Goffman further elaborates this idea in social interaction, like in theatrical performances, there is a 'front stage,' where the actors are on stage before an audience, and their consciousness of that audience and the audience's expectations for the role they should play influence the actor's behaviour. There is also a back region, or 'back stage,' where individuals can relax, be themselves. 'Sunrise Ceremonies' is a document that is both centre-stage and backstage; it serves both, as a ritual and as an instructional manual.
Our Instagram personalities are a mirror to our aspirations – the way we wish the world to see us, perceive us. Under layered filters, saturations and crops, we edit our lives and the brightness therein to contrast what we really are.  Through photography the materialist is able to turn experiences into a tangible and accruable form, making Instagram into a digital avatar for what essentially amounts to real life 'experience points'.  It was a curious space for Princess Pea to locate herself – the looming tree for an absurdist conversation – between strangers. One may ask her why? But she doesn't respond as always, staring at you with her large expressive eyes, bee-lined and sharp. And then you realize what more is an Instagram image than a staged mood? And here lay the answer to Princess Pea's visual diary – an unperturbed song of her everyday, drenched in the thing called life. Recorded constantly as she plays muse to the many settings of her interior lives, she makes the mundane an exotic and intricate tapestry of celebration; much like the soft silk she scrolls her paintbrush on. The camera, like it were a device from another dimension that captured the motion in a picture rather than the stillness, one sees her up the hill and by the sea, surfing through blades of glass and flakes of sand. You see her sleeping, her head heavy with thoughts or are those dreams? In close shots and open blues – traversing, kneading, sitting, sleeping, running and above all living
After some insightful conversations with visual artists using the platform, we spoke to APAC Community Manager of Instagram, Eri Mishima for an insight into the different ways Instagram is strengthening their platform to enable the visual arts. Read the interview here.
All photographs are provided by respective individuals. ©
Ayesha Kapadia's photograph is by Rohan Hande. ©
The cover image is a self portrait by Yulia Shur. ©