I recently waltzed from wanting to shut down TFM to finding new ideas and ways to keep the magazine going strong. Of course, the former was the most moronic and fleeting position caused by some unfortunate circumstances. It was also ironic because, as we all know, creativity is pretty much the only thing that allows us to survive in and deal with this crazy fucked up world. What essentially gave me a new direction includes recent interactions with some of my amazing friends and with the artists I get to know through TFM.
A couple of months back I met my friend Zaira after almost four years. She actually messaged me one day when she stumbled upon TFM. Far from feeling the burden of time between us, our conversation easily glided into the most real and important parts about our lives. In between two delicious whiskey sours, I almost rhetorically asked her if I would be able to continue to pull TFM off while sticking to the values and ideas I started off with, as it's really hard to sustain it. She said that as long as I don't make it downright "commercial" (she somehow seemed confident that I won't), I would be able to do that. This made me think of newer ways I could make the magazine sustainable.
Then a few days back, I read this term which sounded fresh to me as a daisy despite of seeing it many times before – Slow Journalism. Somehow, I made a mental note of it and underlined it a few times in my head as I do in my books when I find something extremely relatable or cathartic. Then when I was interviewing Indian photographer Mahesh Shantaram for this issue, he mentioned something about consciously slowing time down in this age hyper-technological age. This was in context of a recent project he shot at night in portrait mode, tugging along his tripod to places, to slow time down. I scribbled that as a note too, next to the note about slow journalism. Both these things made me reconsider the time I was putting in between releasing two issues.
My extremely talented ex-boyfriend inspired me a lot over the last few months by asking me incessant questions about what I was doing with TFM and what more I could do. I used to laughingly ignore those during our dates but always think about them later. Among other things, he randomly asked me one day why I haven't interviewed anyone from Korea before. The next issue has a visual artist from South Korea for the very first time. And when I recently received that artist's fantastic interview, I realized that even covering more than 23 Asian and Middle Eastern countries so far on TFM – to use a hackneyed but useful phrase – is just the tip of the iceberg. There is an insane amount of more and new work to be done.
Then a few days back, I read this term which sounded fresh to me as a daisy despite of seeing it many times before – Slow Journalism. Somehow, I made a mental note of it and underlined it a few times in my head as I do in my books when I find something extremely relatable or cathartic.
Then the editor of PrintWeek India magazine (which I am a regular contributor of), Ramu Ramanathan, called me a few days back to excitedly tell me about this cult French fashion magazine called EGOISTE run by a one-woman army – Nicole Wisniak. I submerged myself in the internet to research on her over the next few days and came out feeling inspired by her ravishing spirit. Nicole started the magazine in 1977 when she was 26 years old and has released 17 issues so far. She releases the issue (each of which is now iconic) as and when she can, and the world waits with bated breath. Interestingly, she even crafts ads for some of the leading brands in the world on her own for the magazine. This was an independent magazine that I needed to know most about at this point. It made me realize that ultimately perseverance, ingenuity, and sticking to your guns are what you need to be armed with when you enter the dark den of independent publishing.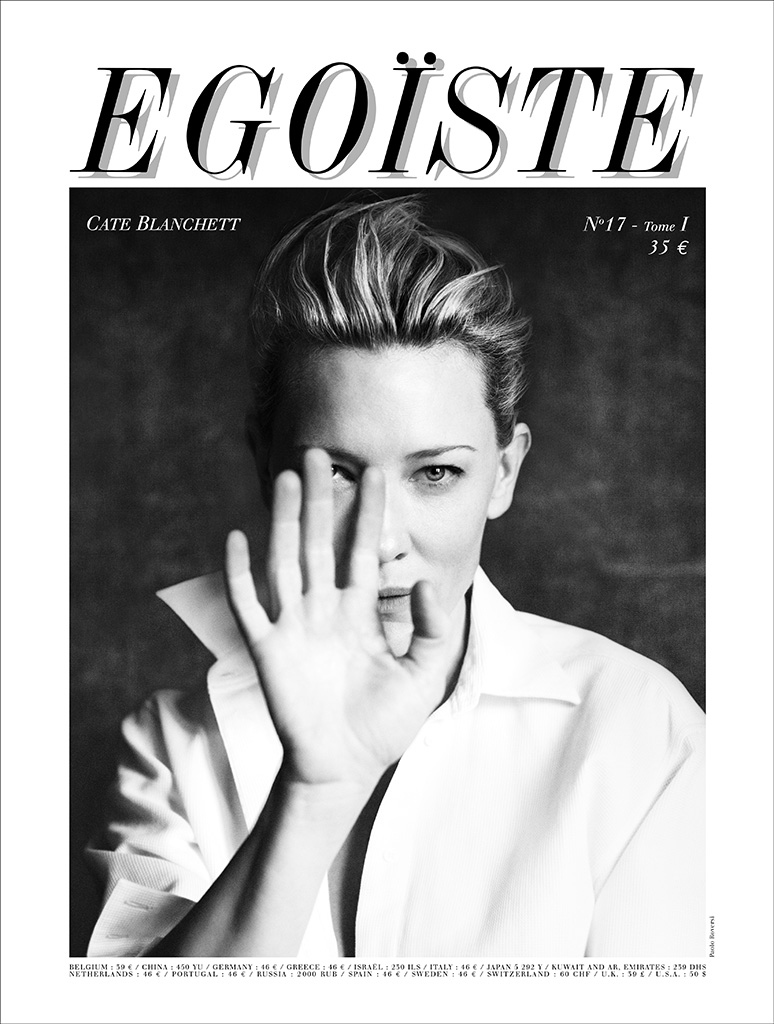 So basically:
1. From this issue onwards, TFM will become a quarterly magazine, using time to create room for more quality, depth, research, and originality.
2. TFM will retain its independence and zest through one-off contributions it generates from its readers. Will keep you posted about this.  
3. We are also looking at making TFM a more tactile experience through events, exhibitions and print projects in the coming years. 
5. My best friend Urvi, who happens to be a digital marketing hotshot based in New York City, has come onboard to help us make TFM more visible to the world. 
6. We are here for the long haul. 
Lastly, our latest issue has a cover story on Istanbul's contemporary visual culture. This is something I have been rambling about to pretty much everyone I know for months now, so it is incredible to see it go live at last. Our interactions with various creatives and organizations in Istanbul over the last few months have finally been funneled into five in-depth interviews that form this feature. I am so grateful to Kürşat Bayhan, Görkem Keser, Naz Cuguoğlu, Mine Kaplangi, Olga Dolen, and Yasemin Çakir for being a part of our Istanbul story.
I am also thankful to Mahesh Shantaram for taking time out to do a long Skype call with me, and to Fei Fei and Wajeeha Abbasi for talking to my colleague Sonaksha Iyengar (who is no longer working with TFM but has left us with such a good body of work). And a slightly bulkier thanks to Lidia Tomashevskaya who has waited patiently for a longer duration than everyone else for this issue to go live.
I hope you thoroughly enjoy this issue. I also hope that you continue to be a part of our journey and if possible, can contribute to help us keep floating.
Our next issue would be out in December, but we will obviously keep popping up frequently on our Journal and on our social media channels. So see you guys around!
Please write to us at [email protected] with your feedback, ideas, and thoughts.
"We're going to sit at our desks and keep typing while the walls fall down around us because we're creative – the least important, most important thing there is." – Mad Men 
So much love,
Payal
The cover image is a stock-free photo by Ross Findon on Unsplash.